It's Friday! That means it's time for my weekly wrap-up. This is my chance to tell you about what I've been up to, and what I'm loving this week! You'll see that some of it is nutrition and health related, and some of it is just for fun. Let's go!
In Case You Missed It:
I talked about the 5 things you need to quit right now in Monday Moxie.
I gave all the nutritional info about pumpkin seeds, and how to include them in your diet.
I put my heart on the line, and told about my own journey with grief, and where I'm at now. I know that grief is uncomfortable, but we can't work on our own pain, or hold space for others if we aren't willing to get real.
What I'm Reading: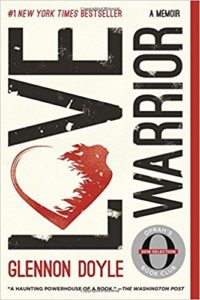 Love Warrior: A Memoir by Glennon Doyle. Let me start by saying this: I read this book in a day. One. Day. Y'all, it was so powerful, and so moving, and so in my face that I couldn't put it down. I've underlined passages, and marked pages, gone over and over them again, and even quoted her in my post about grief. I've been a long time follower of Glennon. I read her blog Momastery, follow her on social media and have seen her speak in person. I love her. She is this tiny little woman that is a flat-out powerhouse of love. She radiates love, she speaks love, she raises her children to show love to everyone. Okay, so all that being said, this book is her story – her battle with bulimia, alcohol, drugs and ultimately the trouble in her marriage. Because of all of these things, she is able to discover the root of her own pain, bring it to the light and become the woman that she has always been. She – her true self – was hiding underneath all those distractions. Love Warrior has some things in it that are hard to read, and they could be triggering to some, but I'm telling you, her words are a revelation. Even if you think you have it all together, or you don't have any pain to work through, it's worth reading to be able to understand someone else's pain maybe just a little bit better. I want to love better. I want to be a Love Warrior. This book is a must read, friends.
What I'm Watching:
Friday Night Lights. You guys!! Why have I never watched this series before?!? The answer: I'm always last one to the dance. Haha. I'm only a few episodes in, and loving it. I am ALL IN. Friday night football, Connie Britton, Mack Brown, Tim Riggins… I had no idea what I was missing. It's like watching Texas. That might make no sense to some, but if you have watched this, and if you went to high school in Texas, you know exactly what I'm talking about. If you need me, I'll be binge watching this for awhile.
What I'm Listening To:
Tab Benoit – Darkness. I love this song so much. I love his voice so much. And no, the irony of choosing the song Darkness when I've been talking about the light is not lost on me. I also have no idea what the picture below has to do with anything. I didn't choose it, people.
What I'm Wearing:
I mentioned an order of shirts I was waiting on from the Gap last week. I did not love any of them. Boo. I'm just going to keep wearing that BP tee I mentioned last week on repeat. In the meantime, I have ordered some shorts from J Crew. These 4″ Stretch Chinos are my absolute favorite shorts, and I grabbed a few new colors for the summer. Now I didn't get the red featured in the picture below, but I'm sort of regretting it. They are really cute. There are 8 colors to choose from in the 4″, and I went with neutrals – white, gray and navy. Those will go with pretty much everything in my closet, which is mostly black, gray and navy. I have problems. These shorts run true to size and come in all different lengths, so there's something for everyone. J Crew runs sales all the time, and I grabbed mine at 40% off. Signing up for their email list is WORTH IT, but often their sales are noted at the top of their web page.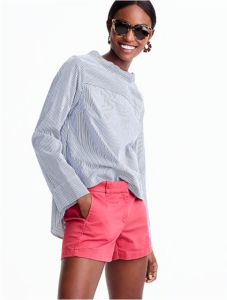 What I'm Loving:
Last week, I wrote all about my current favorite skin care products, so this isn't necessarily new information, but I am in love with The Ordinary Hyaluronic Acid. Now, I explained in that post, that you don't have to fear the word acid. Hyaluronic Acid goes onto the skin almost like water, and it absorbs quickly. It helps to draw moisture into your skin. I've been using one brand or another of HA for several years, but just in the past few months started applying it to my under eye area. I can't even begin to tell you the difference it has made. It brings so much hydration to that area, that the fine lines under my eyes are much less noticeable. That would be worth using it just on its own, but it truly helps keep my face and neck hydrated unlike anything else. I use this in conjunction with my other serums, moisturizers and oils. You can check last week's post for all the details. Just know that at $6.80, it's well worth it, and it lasts a really long time as just a few drops cover your face and neck.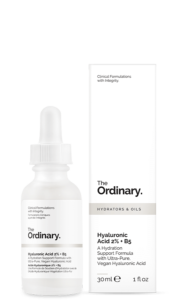 I'm Looking Forward To:
THE WEEKEND!!! I am ready for it, y'all. I need it. Also, how is it already May?!?
What are your favorites from the week?
SaveSave
SaveSave
SaveSave