Alright, y'all! It's Monday! If you are in my Beautiful Balanced Life group, you know that I'm forever posting those anti-Monday memes. I dread Mondays. I actually love the work I do, so it has nothing to do with that. I think Mondays are just a shock to my system after the weekend. I don't know. And for those of you who LOVE Mondays, well, I don't understand you at all, but I'd love your tips.
What I DO know is that I want to have a better attitude to kick off my week. Enter: Monday Moxie.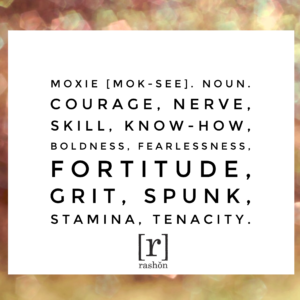 Each Monday, I'll be sharing some motivational content with you. This may be a quote to get your week started off right, posts about finding balance in your life, some of my favorite products to make your life better/easier/more fun – basically a hodge podge of topics that will help you get ready to tackle the week ahead, and hopefully put a smile on your face! (Note: Don't be surprised if you still see some anti-Monday memes posted now and then – they are still good for a laugh!)
Wellness isn't just about nutrition (although that's a big part of it), it's also about attitude, mindset, lifestyle, family and all of those things that make up a vibrant life. I hope you'll check back each (or at least most of 'em) Monday for your dose of moxie for the week.
For this first week, I'll leave you with this quote from Queen Oprah. Because Oprah knows what she's talking about. Chances are that you're going to face some challenges this week. Don't let them steal your energy and your fire. Find a new center of gravity, and keep going. You got this!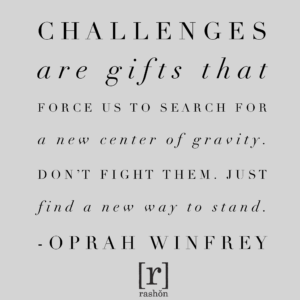 SaveSave
SaveSave
SaveSave