It's Friday! That means it's time for my weekly wrap-up. This is my chance to tell you about what I've been up to, and what I'm loving this week! You'll see that some of it is nutrition and health related, and some of it is just for fun. Let's go!
What I'm Eating:
I'm still focused on making sure each meal is balanced and regulating my blood sugar. This week, we made this awesome sheet pan dinner from Fed & Fit! It was so good, easy to put together and there are plenty of leftovers, so that's a win in my book. I would recommend doubling the seasoning mix, but really, it's good as is. If balancing blood sugar is a concern, you could omit the white potatoes (I just ate a couple), or change it up with sweet potatoes, squash or your favorite veggies!
What I'm Reading:
Why Do I Still Have Thyroid Symptoms When My Lab Tests Are Normal? by Datis Kharrazian, DHSc, DC, MS
I'm still working my way through this book. I have been dealing with some thyroid issues of my own recently, and this book is packed with information. I'll be talking more about this soon. If you are struggling with thyroid (or any other health) dysfunction and need some nutritional and lifestyle support, I would love to work with you. There is good health to be had! Send me an email to set up an appointment.
What I'm Watching:
UT Football. I also love a good Bravo show. We recently binge-watched Breaking Bad. I know, we are way behind on that one!
Also waiting for some of my favorite shows to come back for their fall season.
What I'm Wearing:
It's still hot here in Texas, but I'm wearing jeans most days because I can't stand to keep wearing shorts. Bring on the fall weather! In the meantime, I'm in the market for brown booties, so thinking about a couple of options:
I love these.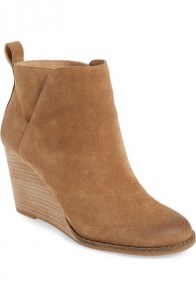 I have a pair of Lucky booties already and wear them All. The. Time. I just can't decide exactly what shade of brown I want, so I'm going to have to spend some more time looking!
What I'm Loving:
Beautycounter Nourishing Eye Cream.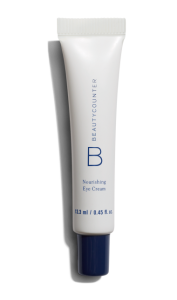 I LOVE this stuff. I've been using it for about a month now, and it may be my favorite eye cream to date. I've already noticed a difference in the fine lines under and around my eyes, and a little bit goes a long way, so it lasts a really long time. I won't promote any products that I haven't tried myself, and actually use and like. This is one of those that meets my own high standards, so I'm confident sharing it with you!
What I'm Looking Forward To:
Cooler weather! We've got some possible travel plans in the works, so hoping that all comes through. If we do hit the road, I'll be sharing some great tips for eating well while traveling, and will be sure to share some pics on Instagram, so follow me there.
Beautycounter for Target launched on Monday, September 12th! Target is doing a designer brand spotlight on Beautycounter, and there will only be a select number of products available to purchase. To celebrate this collaboration, I'm offering a $5 Target gift card for every $50 you spend (before tax and s+h, up to $200 in product purchases) when you buy through my Beautycounter website through September 30th! Yes, you could get up to $20 to spend at Target!
I think that's it for this week! What are your favorites from the week?
Disclaimer: I am a Beautycounter consultant. Beautycounter's mission is to get safer products into the hands of everyone. I only promote products that I believe in, and that I know work well and meet my own high standards. Purchasing through the link above provides me with a small commission. Thank you for your support!