It's Friday! That means it's time for my weekly wrap-up. This is my chance to tell you about what I've been up to, and what I'm loving this week! You'll see that some of it is nutrition and health related, and some of it is just for fun. Let's go!
Y'all. I don't know about you, but I am in desperate need of a Friday this week! I'm so glad the weekend is HERE.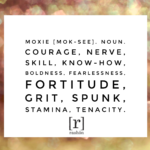 In Case You Missed It:
Don't forget that if you're in the Austin area, I'm teaching a class next Wednesday, April 25th at 7PM. Click through to get all the details on the Practical Guide to Wellness Nutrition Class. I'd love to see you there! Also, if you're so inclined, please share the details with any local friends that may be interested!
What I'm Reading: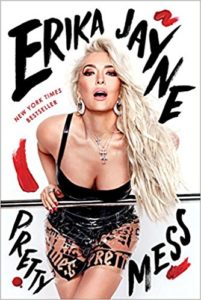 Pretty Mess by Erika Jayne. Wouldn't you know that the first fun book I've read in months is a book by a Real Housewife? Of course it was. Ha. This was a gift from my sweet sister-in-law who knew I needed a little pick me up. So, here's the deal: I love Erika Jayne on RHOBH. She can obviously be a lot of fun, but she's also really guarded, and I can relate to that. We've got those walls up, and almost no one gets in. I honestly feel like the book reflects that. Yes, she tells a lot of stories and you learn a lot more about her, but at the same time, it feels like there's quite a bit being held back. I feel like she lets you in, but still keeps you at arm's length. Is it the best book I've read? No. (sorry!) BUT it's still a super fun read, and she has some really great stories. You walk away understanding a bit more about Erika Girardi and how she created the character of Erika Jayne. If you're a fan of the show or her music, it's definitely worth the read.
What I'm Watching:
Andre the Giant. If you are a child of the 70s or 80s, you were most likely a fan of Andre the Giant. Even if you weren't into wrestling, you knew who he was, and you were fascinated by him/loved him. At the very least, you loved The Princess Bride, and therefore, loved him. "Anybody want a peanut?"
This documentary on HBO is so worth watching. You learn more about his life, his health issues and his career. It features interviews with some of the people who were closest to him including Hulk Hogan, Mean Gene, Vince McMahon, Cary Elwes, Robin Wright, Rob Reiner and Billy Crystal, just to name a few. I was so moved by Andre's story, and highly recommend watching it even if you weren't an Andre the Giant (or wrestling) fan. His story is worth knowing.
What I'm Listening To:
Fleetwood Mac – Gypsy. Because who doesn't need a little Fleetwood in their lives?
What I'm Wearing:
You guys. I am OBSESSED with the Allbirds sneakers/runners. The pair I got (pictured below) are sold out in this color combo, but there are tons of colors and styles to choose from. (Click on Allbirds above to see all available styles.) I opted for the wool runners. Let me tell you something – I ordered these with the full intention of trying them on and then returning them (sorry not sorry) because I don't actually need them for spring. I was thinking ahead to the fall, and had seen so many good things about these shoes. Once I tried them on, there was no way I was returning them. ? They are the softest, most comfortable athletic shoe I have ever put on my foot, and they are SUPER lightweight. You can even throw them in the washing machine. They are also cute with skinny jeans for a casual look. There are no half sizes, so I ordered the half size down as recommended, and it fit perfectly. If you're in the market for an athletic shoe, or even if you're not, go grab a pair.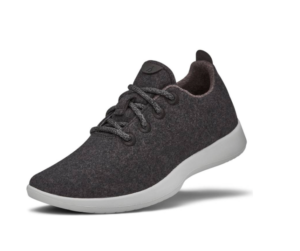 What I'm Loving:
I have never been a dry shampoo girl. Until now. I tried so many, and they always seemed to just make my hair look and feel worse or turn it white. I recently gave the Living Proof Perfect hair Day Dry Shampoo a shot, and friends, let me tell you – it was life-changing. It doesn't leave my hair looking white, there's not a ton of residue that won't wash out, and it makes my hair looks like I just washed it – while adding some volume, too! No, it's probably not the safest option out there, but it works, and I don't use it that often, so it's a good compromise for me. You can find it in stores like Ulta or Sephora, or on Amazon. This is definitely on my beauty must-haves list!!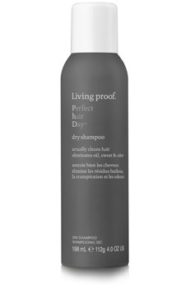 I'm Looking Forward To:
I'm going to be honest here, and let down my own walls a bit. This past year has been tough. We are approaching the one year anniversary of my dad's passing, and in the months since then, my family and I have had some real struggles. Some related to the process of grieving, and some not. It has been a whirlwind of emotions and crap situations. I don't want to come off as complaining because things could definitely have been far worse for all of us. I'm just saying it has been hard. For the first time, I feel like I'm finally coming out of the haze that has been this past year. I'm looking forward to new beginnings, and just living life fully again. I am hopeful for what is to come, and that's a really great feeling to have.
What are your favorites from the week?
SaveSave
SaveSave
SaveSave