It's Friday! That means it's time for my weekly wrap-up. This is my chance to tell you about what I've been up to, and what I'm loving this week! You'll see that some of it is nutrition and health related, and some of it is just for fun. Let's go!
What I'm Eating:
I'm going to be totally honest. Our food has not been at all exciting. I'm really trying to keep things healthy and on track due to my own health issues, so I've been following the formula of clean protein, some healthy fats and 2-3 cups of veggies/leafy greens for each meal. My husband is a hunter (Sorry, not sorry. We are in Texas, and this is part of his family tradition. He's very ethical, we eat what he kills, and what we can't eat, we share with others.), so that means we have a freezer full of wild game. This week, we made a Red Stag roast with celery, onions, potatoes, carrots and parsnips. I try not to overdo it on the starchy vegetables, so I ate a little of the root veggies and also had a big kale and spinach salad on the side to add some green into the mix. I did eat a few Sweetarts on Halloween night, but just a few, so I'm considering that a win. I got to follow my nephews while they trick-or-treated, and I didn't raid their candy bags. 😉
What I'm Reading:
I still didn't really have any time for reading this week. Sigh. If you haven't read the third part in my adrenal fatigue series, you should check it out. We're wrapping up with some signs and symptoms, tips for managing stress and nutritional guidelines for supporting adrenal fatigue. It's such a pervasive issue, and I highly recommend you check out this series.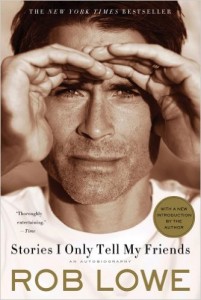 Since I'm not reading anything new, I will continue to recommend other books I've read and loved. This is an older book (that I just recently read), but such a fun read. Stories I Only Tell My Friends: An Autobiography by Rob Lowe. Look, I am a sucker for anything related to pop culture, and if you make it mostly about some of the most iconic people of the '80s, well, that's just icing on the cake. Rob Lowe is brutally honest in this book, and takes responsibility for his own issues. There were so many great stories about him and his friends – things you wouldn't even believe. Charlie Sheen was a total nerd in high school. Who would have thought? Not that there's anything wrong with that. This is a great read, and I highly recommend it.
What I'm Watching:
Goliath. My foot got hurt last Friday afternoon, which meant we spent most of the day Saturday sitting around watching tv so that I could keep my foot in ice baths/use ice packs/elevated. We binge-watched a new Amazon series called Goliath starring Billy Bob Thornton. He's a down and out attorney who takes on a case that no one else will. Of course, that means going up against his former firm. Lots of twists and turns, and a few moments that made my husband and me gasp. If you like Billy Bob, or his characters in general, legal stories, or suspense/drama, I'd say to give this one a try. The whole cast is great, by the way: William Hurt, Maria Bello, Molly Parker and Dwight Yoakum are some of the highlights.
What I'm Listening To:
This is a new category that I'm adding to the Weekly Wrap-Up. I thought it would be fun to share some of the songs that make it to my playlist each week. I listen to various Sirius stations, my iTunes/Apple Music and Pandora. I have an eclectic taste in music, and listen to just about every genre, so there's no telling what I might be listening to from week to week. I'll just share one song that came up – it may be old or new – for your listening pleasure. If this one doesn't make you want to dance, I don't know what will.
What I'm Wearing:
To change things up, I wanted to talk about a few workout finds. I had never tried any of the Old Navy activewear until recently, and I'm really liking it. Their Go-Dry High Rise Compression Leggings are awesome! They hold everything in, and they aren't see through when you bend over, either. These come in multiple colors and rises. Some of them are on sale for only $17 right now. I recommend ordering a size up as they fit pretty snug since they are compression leggings. I bought several colors/patterns of these. If you're a tall girl, they also have tall length in many of the color options!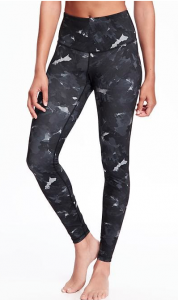 I am not typically one for fleece, but I ordered one of the Go-Warm Performance Fleece Hooded Pullovers on a whim. I loved it so much, I bought it in multiple colors. It's a super flattering cut, and is a little longer in the back, so it's perfect for wearing with those compression leggings. These will be a workout/casual day/travel staple this fall and winter. They come in 10 different colors, and some of the colors are on sale for $22 right now! They also come in tall, and they fit true to size.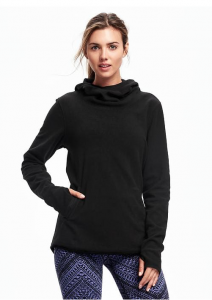 What I'm Loving:
As I mentioned above, I got to go with my nephews while they trick-or-treated on Monday night. These two boys are two of the sweetest, funniest, smartest little boys I know. They bring such joy into my life, and I love that I get to live so close to them, and be a part of their lives. Also, kids' costumes make me realize how old I am because I recognize the Transformer, but I have no idea what the other one is. Ha. Me = out of the loop on these things now that my own stepsons are older.
I'm typically pretty picky about nail polish and try to use some of the safer (avoiding those endocrine disruptors and nasty chemicals!) brands like Zoya. BUT, I fell in love with the Essie Berry Naughty color. It is the perfect fall oxblood red color! Essie is a Big-3 Free (Dibutyl Phthalate (DBP), Formaldehyde, Methylene Glycol/Formalin, Toluene) nail polish, so I'm okay with wearing it occasionally. I will do a dedicated post about nail polish safety soon with more details. In the meantime, did I mention I'm loving this color?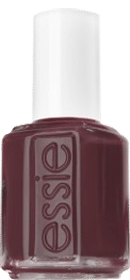 The holidays! This is my absolute favorite time of year – basically Halloween through New Year's. If you're starting to think about the perfect gifts, be sure to check out the Beautycounter Holiday Gift Sets! There is something for everyone in these sets. Not ready for gift shopping? Then buy one for yourself! Seriously, these sets are incredible, and I highly recommend you go check them out. Let me know if you have any questions about any of the products – I'm more than happy to help!
What are your favorites from the week?
Disclosure: I am a Beautycounter consultant. Beautycounter's mission is to get safer products into the hands of everyone. I only promote products that I believe in, and that I know work well and meet my own high standards. Purchasing through the link above provides me with a small commission. Thank you for your support!