It's Friday! That means it's time for my weekly wrap-up. This is my chance to tell you about what I've been up to, and what I'm loving this week! You'll see that some of it is nutrition and health related, and some of it is just for fun. Let's go!
What I'm Eating:
Y'all. If you're looking for a bright, flavorful, and easy recipe, this one is for you! You all know that I ❤️ Jennifer Robins at Predominantly Paleo. Her recipes never disappoint, and I highly recommend you go grab all of her cookbooks. Seriously, she knows good food, and she won't let you down. Side note: She has an new book – Affordable Paleo Cooking with Your Instant Pot that comes out in September. I've already preordered mine, and suggest you go grab a copy, too. Anyway, back to the dish I wanted to tell you about. This Paleo Green Goodness Chicken is SO good. That sauce is bright with just the right amount of acidity and a little  sweetness, and it's good for you, too! Cilantro is packed with nutrients, and it also helps detox the body from heavy metals and other nastiness. I sort of forget how much I love cilantro, and then find a recipe like this and I want cilantro all the time. Serve the chicken alongside a salad or grilled or roasted veggies and cover it all in that delicious sauce! This is the best spring and summer dish to have in your arsenal, and would be perfect for entertaining, too!
What I'm Reading:
I'm continuing with my research right now, so I haven't done any fun reading lately. My research is super interesting, and important, but it's definitely not a lose yourself in a story sort of situation. I have a list of books I want to read, and several are on my nightstand or downloaded to my Kindle app, so hopefully I'll get to some of them soon!
What I'm Watching:
Life in Pieces. This show is on CBS and is in its third season, but I caught the first season on Netflix. It's basically the story of a family told in…well, pieces. Haha. With an all-star cast including James Brolin, Dianne Wiest, Colin Hanks, Betsy Brandt, along with many others, you really can't go wrong. From CBS: "Life In Pieces is a comedy about one big happy family and their sometimes awkward, often hilarious and ultimately beautiful milestone moments as told by its various members. Of the three siblings, middle child Matt has finally married his true love, Colleen. The coddled youngest brother, Greg, and his wife, Jen, are struggling to find the balance between work and raising their toddler. The eldest, Heather, and her husband, Tim, have their hands full with three children. To make matters crazier, their oldest son and his wife are living on their property in a tiny house. Their parents are Joan, the family's adoring matriarch who would do anything for her kids – as long as she agrees with it – and John, the gregarious patriarch who's searching for ways to spend more time with his family. As the family's lives unfold in four short stories each week, they try to savor these little pieces of time that flash by but stay with you forever, because these moments add up to what life's all about." I think what I love about this show is that it's funny and mostly lighthearted, and full of subjects to which we can all relate. This is the trailer from the first season.
What I'm Listening To:
Alice Merton – No Roots. I'm obsessed with this song. It may be because I totally relate to the words (getting deep here, folks), or it may just be the song itself. Either way (or both), I'm loving it.
What I'm Wearing:
Right now, I'm wearing all workout clothes all the time. Ok, maybe not all the time, but unless I have meetings/appointments, you're going to find me in workout clothes. As I work to establish a more consistent fitness plan, I'm finding that being dressed for the occasion is important. If I'm already dressed for a workout, I'm far more likely to do it, so that's where I'm at. I've shared some of this before, but it's all my favorite gear in case you're looking for some new workout wear. Zella has become my favorite brand. It wears well, and holds up to lots of washing and lots of workouts. These Zella "Hatha" High Waist Crop Leggings are my absolute favorite! The high waist is awesome, and it doesn't fold down on you or get lumpy under tops, and I love the mesh detail on the legs. And bonus – they are 40% off right now!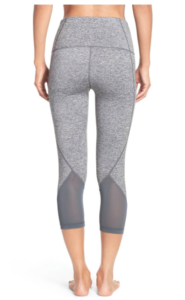 The Zella Keep it Cool Leggings are also awesome! They are a little lighter weight, which makes them perfect as the weather warms up. These are currently sold out, but there are so many Zella leggings to choose from – you can't go wrong.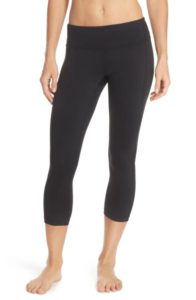 I don't have this top, yet, but I love this Layer Me Pullover. It looks like the perfect active top. It's also 40% off, so grab one quick!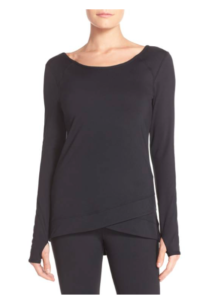 What I'm Loving: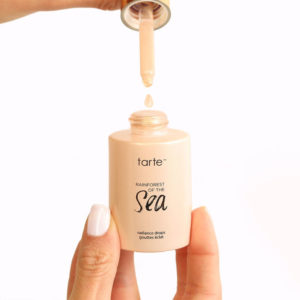 You all know I take my skin care and beauty products seriously. I strive to find the safest options I can, and I've found a few products recently that I just can't live without! If you don't listen to anything else I tell you, at least listen to this. You need this product in your life. I have been using the Tarte Rainforest of the Sea Radiance Drops for about a month now, and I LOVE them! I can't tell you enough how much I love these. I mix a few drops into my Beautycounter Dew Skin Tinted Moisturizer, and it gives my skin the prettiest glow. I will warn you that it feels a little thin when applying, but I give a little spray of Beautycounter Rosewater Mist after I apply my makeup, and everything sets beautifully. I don't use powder on my face, so I don't know how these drops would work with that, but with my routine, I can't get enough.
I'm Looking Forward To:
I'm partnering with The B Hive Apiary to bring an exclusive nutrition class to the ladies of the ATX area! We're going to be discussing how to find the right foods for your body so that you can have longterm wellness and live your most vibrant life! I would love to see you there! The class is on April 25th, and you can find all the details here. Grab your ticket soon as seating is limited! Also, if you're so inclined, please share the class details with your local friends. I would so appreciate the support and shares!
What are your favorites from the week?
SaveSave
SaveSave