Hey, everyone! The Weekly Wrap-Up is back. Between some crazy work travel and the holidays, I had to take a step back from some things, but I've missed my weekly catch-up with you guys!
It's Friday! That means it's time for my weekly wrap-up. This is my chance to tell you about what I've been up to, and what I'm loving this week! You'll see that some of it is nutrition and health related, and some of it is just for fun. Let's go!
What I'm Eating:
Ok, y'all, I'm going to give you some real talk here. Remember the work travel and holidays I mentioned above? Yeah, well, my food choices went off the rails a bit. I was in high stress mode, and instead of making choices that would have helped me feel better, I chose to eat All. The. Things. There was gluten, mass quantities of sugar and too many processed carbs to count. In all fairness to myself, there were plenty of healthy meals thrown into the mix, too.
To be clear, I suffered the health consequences of my poor food choices. I began having headaches again, and also started having some of the adrenal fatigue/thyroid issues I was having before. I did it to myself, so I can't even complain about it. I knew it was time to get back on track, so this week, I'm doing a little detox. This is my time to get back on the wagon of eating real food.
I'm telling you all of this because I want you to know I really do understand how hard it can be sometimes. I want to be very clear here – there is no shame in my food game. There is no such thing as cheat food. There's just food, and some of it is way better for you than other food. There is no such thing as a cheat day. There are the days of the week, and some of them go better than others. We don't cheat with our food – we just make choices about what to eat. Could I have avoided some health setbacks by eating better? Probably, but I'm not going to beat myself up about it. I don't love how some of my food choices made my body feel. I do love that I got to have some awesome experiences, and delicious meals, with my husband while we were traveling, and I fully enjoyed the holidays with my family. There's a lesson in balance to be learned here, and I'm working on that. Here's the takeaway, and I want you to remember this: Every single time you eat is an opportunity to either nourish your body or deplete it. So I'm going to pick myself up and choose to nourish my body more often than I deplete it. This is what I ask of my clients, and exactly what I demand for myself.
That's all I'm going to say about that. For now. Next week, I'll be back with my usual recipes and food pics.
What I'm Reading: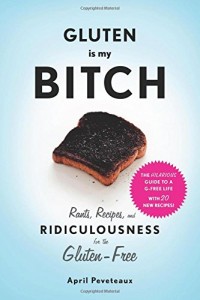 Gluten Is My Bitch by April Peveteaux. My sister-in-law's sweet mom got me this book for Christmas. We all know that having to be gluten-free sucks. Let's face it, gluten is delicious, and on top of that, no one wants to be that girl/guy who can't eat anything. BUT for the majority of us who have to avoid gluten, it's worth it for the sake of being able to live healthy lives. This book is an irreverent take on having to cut gluten out of your diet. The author is snarky, crass, super funny and deeply personal, and I'm pretty sure we could be BFFs. All of it is pretty much there in the title – Rants, Recipes and Ridiculousness for the Gluten-Free. Even if you aren't interested in being gluten-free, this is a great read, and if you know someone who is gluten-free, this might just help you understand how they're feeling about the whole thing. This is an entertaining and informative book, and I highly recommend it. For the record, gluten is indeed my bitch once again.
What I'm Watching:
Shameless. Joan Cusack and William H. Macy? Harry Hamlin? Yes, please. Ok, so per usual, Chris and I are late to the game with this one. This show has been on for 7 seasons, and we just started watching it a few months ago. This is definitely not a kid-appropriate show, and there are times I question if it's appropriate for adults, but this show has some of the best writing and acting I've seen in a long time. I am all in with this one. This is on Showtime, but you can also find it on Amazon. So as to not give anything away, here's the Season 1 Trailer.
What I'm Listening To:
Just a reminder that I told you I listened to a variety of music genres, so there's no telling what's going to pop up each week. Everyone can use a little Al Green.
What I'm Wearing:
If you live in Texas, every day you're trying to figure out if it's Spring or if it's going to be "Winter" that day. I put winter in quotes because we all know winter doesn't really happen in Central Texas. Since one day I'm in sweaters, and the next I'm wearing short sleeves and melting, I'm going to talk about some of my favorite accessories! I got some amazing Stella & Dot jewelry for Christmas, (and I have more on my wish list!) and these are a few of the pieces that I'm wearing a lot right now.
I love that these Deja Vu Double-Sided Studs are reversible, so you get two different looks from one pair of earrings! I got these in the rose gold, but they are also available in gold and silver.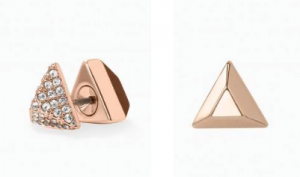 This Sierra wrap bracelet is so cute, and has a little bit of edge to it. I also love that with its colors, it goes with just about everything.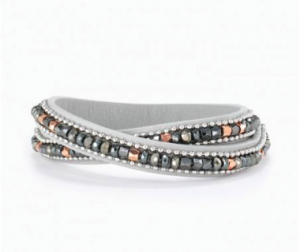 The Resiliance Cuff is also great, and a little edgy. The arrows here are also in rose gold. Side note, it's on sale right now!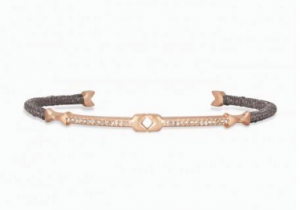 I've been wearing both of these bracelets together, and I love the look!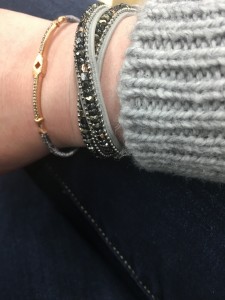 If you haven't shopped with Stella & Dot, you really should check them out! I've linked directly to my sister-in-law, Stephanie's, page. She's a fabulous stylist and the sweetest person. She can help you choose the exact right pieces for you!
What I'm Loving:
I am loving the Beautycounter Starter Sets! These are available for a limited time, and they are a great value! This is perfect if you are looking to try out some of the Beautycounter products, or just need to restock some of your favorites. The Nourishing Set comes with the Cream Cleanser, Rosewater Mist, Day Cream and Night Cream for $114 ($147 value).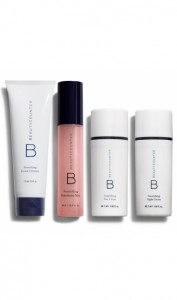 The Rejuvenating Set comes with the Cleansing Balm, Radiance Serum, Rejuvenating Day Cream and Rejuvenating Night Cream for $222 ($291 value).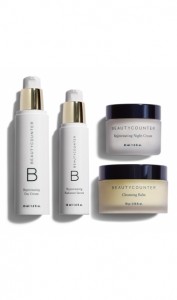 If you've been considering a switch to safer beauty products, now is the perfect time! Also, the free gift with purchase right now when becoming a Band of Beauty Member is the Soothing Face Oil. It is such a great deal! If you have questions about what would be best for your skin, please reach out to me. You can email me, leave a comment or find me on social media. I would love to help you with your safer skincare!
What I'm Looking Forward To:

I made a HUGE announcement this week, and even did a live video on Facebook to tell you all about it! On February 21st, I'm launching A Practical Guide to Wellness. This is a free program, helping you make small changes that add up to huge results in your overall health. Check out the linked post for all the details, and I highly recommend signing up for the emails. You won't want to miss all the fun things I have planned for my subscribers!
What are your favorites from the week?
Disclosure: I am a Beautycounter consultant. Beautycounter's mission is to get safer products into the hands of everyone. I only promote products that I believe in, and that I know work well and meet my own high standards. Purchasing through the link above provides me with a small commission. Thank you for your support!