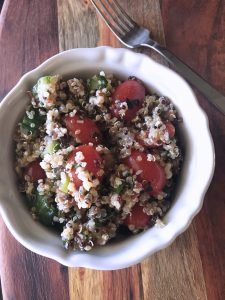 I absolutely love tabbouleh. Traditional tabbouleh is made with bulgur wheat, but you know I don't do gluten, so this version made with quinoa is right up my alley. This recipe is so versatile – you can make it your own – and it can easily be a side or main dish. It comes together super quick (in the time it takes to cook the quinoa) so it's perfect for weeknight meals and easy entertaining!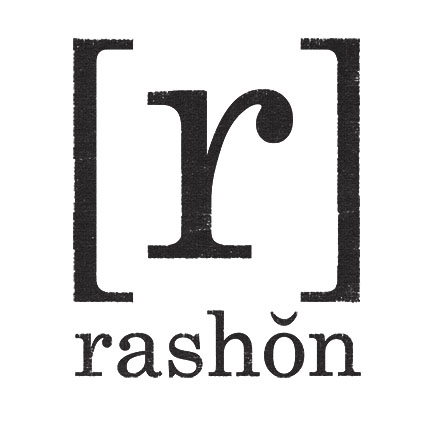 Cook Time

15

minutes for quinoa to cook
Cook Time

15

minutes for quinoa to cook
Cook quinoa according to package directions on stove top with 1/2 teaspoon of salt. Once cooked, remove from heat and let stand, covered, for at least 5 minutes.

While quinoa is cooking, whisk garlic and lemon juice in a small bowl. Gradually whisk in olive oil. Season dressing to taste with salt and pepper.

Combine cucumber, tomatoes, scallions, parsley, mint and quinoa in a large bowl. Pour dressing over the ingredients and toss to combine. Season with additional salt and pepper if needed.
This can be made 1 day ahead. Store dressing and quinoa/veggie/herb mix separately in covered containers. Add dressing to quinoa mixture when ready to serve.
For more flavor, cook quinoa in chicken or vegetable stock instead of water.
Variations: Add in feta, kalamata olives or avocado. Add in additional veggies of your choice. Serve with, or toss in, chicken or shrimp for a complete meal.