It's Friday! That means it's time for my weekly wrap-up. This is my chance to tell you about what I've been up to, and what I'm loving this week! You'll see that some of it is nutrition and health related, and some of it is just for fun. Let's go!
What I'm Eating:

Sigh. So I feel like every time I talk about what I'm eating, there's some new "thing" going on that I have to tell you about. I like to keep you in the loop because I want you to know that I get it. Sometimes our bodies just don't do what we want them to, and it's hard. Last weekend, I had what I believe was a gallbladder attack. It was not pleasant. Looking back, I don't think this was the first one I've had over the years, but it was certainly the worst. This hasn't been confirmed by my doctor, but after a quick conversation, we're thinking there's a good chance it was. I will do a whole post about the gallbladder because it's a very common issue. While I wait for a definite answer, I'm making sure that what I'm eating is appropriate for gallbladder issues. That means avoiding fatty foods, fried foods, dairy, etc. A few things I'm doing:
Hot water and lemon in the morning. I know lemon seems acidic, but it's actually alkalizing in the body, and helps to soften the bile that may be mucking things up. It's great for detox in general, and gets the metabolism going.
Unrefined, healthy fats: olive oil, avocado oil, coconut oil, nuts and seeds, avocado. I'm watching serving sizes to make sure I don't go overboard and cause issues.
Loads of leafy greens and veggies for fiber, nutrients and antioxidants.
Clean, lean protein – chicken, grass-fed beef, wild game. Nothing with too much fat.
I'm staying away from dairy for right now. Maybe not eliminating it completely, but not adding it in much, either.
I ordered an herbal tea that's great for detoxing the gallbladder and liver. I haven't gotten it yet, but will report back on taste, and how it works.
I always drink a lot of water, but making sure I'm getting plenty of water to flush out any toxins that may be hanging around.
What I'm Reading:
In all honesty, I haven't done any fun reading this week. I've done a bunch of research on gallbladder health, and that's about it.
What I'm Watching:
The Last Waltz. Y'all, we love a good documentary around here. We will watch a documentary on just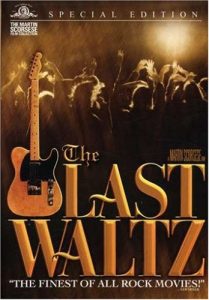 about any subject – we're those people – but if it's about music, even better. The Last Waltz is Martin Scorsese's film about The Band. We love The Band. This documentary has great interviews, of course, but also features their final performance on Thanksgiving Day in 1976. Van Morrison, Muddy Waters, Bob Dylan, Neil Diamond, Dr. John and many more incredible artists join them in this final show. It is so much fun to watch, and I highly recommend it. It's free to watch on Amazon Prime video, and also available on iTunes. A couple of things: 1. There is some seriously weird editing in this. I think Scorsese may have still been trying to find his groove. 2. Levon Helm famously HATED this documentary because it focused mainly on frontman Robbie Robertson, and he thought it should be more of the whole band. 4. Levon Helm is actually the greatest, so I agree with him. There's a documentary just about Levon Helm, and it's also worth watching. 4. If you love The Band, just love music or just want to be entertained, this is worth watching.
What I'm Listening To:
The Weight by The Band. This video is from their final show at Winterland in San Fransisco. It is not from the documentary, but a recording from the venue. Where do you side on the Annie/Fanny debate? If you say it's Fanny, then you are correct. According to me. Also, does anyone know what this song is actually about? I really like it, but I'm not sure I know what any of it means.
What I'm Wearing:
If you're looking for a budget-friendly flip-flop option for the summer, these Rowan Sandals from Target are the ticket! They're only $9.99 and come in four colors: tan, black, pink and silver. I got the black and the tan, and they are super comfortable, but look nice. I had a hard time finding these in stock in the store, but all sizes seem to be available online. They are true to size, and if you wear a half size, I would size down. So if you wear an 8.5, get an 8. I sort of want all the colors, but I think that might be flip-flop overkill.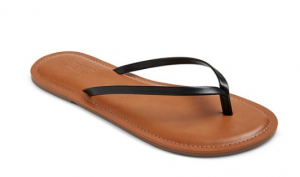 In honor of St. Patrick's Day, I thought I would share my idea of the perfect green shirt. This hunter green Relaxed Curved-Hem Tee has a great fit, and the color is on-trend for spring and summer. I have this tee, and it fits true to size. This color is only $9.00, and there are 7 other colors to choose from.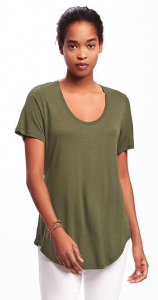 What I'm Loving:
Chris and celebrated our 10th anniversary this week. Brace yourselves, I'm about to get mushy here. I'm not sure I even have the words, but I'm going to try. I have to first mention that he brought two incredible boys into my life, and I've gotten to love them for 14 years now. I'm so grateful for all three of my boys.
In any relationship, there are ups and downs, but Chris has absolutely loved me through the highs and lows. Through all of life's challenges, he is my safe place. Chris goes out of his way to create memories and experiences for me (for all of us), and it's one of the things I love the most about him. He is spontaneous where I am all about the planning. He can make everything a joke (and yes, sometimes it's totally inappropriate), and I am far more serious about things. I'm super Type A, and he's more relaxed. We're a good balance for each other. I love nothing more than making him laugh, or just seeing him smile. He supports me in everything I want to do, and is my best cheerleader. Chris always wants more for me than I want for myself. Always. He pushes me to be better, want more and reach for every goal. I am beyond blessed to have him as my husband and best friend. Side note: Chris doesn't read my wrap-up (it's fine! He basically hears about it all anyway), so he probably won't see this, but you guys will know. ? This song came up randomly on my playlist this week, and it sums it all up.
I'm Looking Forward To:
I'm looking forward to seeing what life holds for us next.
What are your favorites from the week?